Marketing solutions that will help your business flourish
JASM Consulting is a full-service marketing and communications firm based in Ocean City, New Jersey. By combining in-depth customer insights with years of practical expertise, we provide innovative marketing solutions to build businesses, brands, and bottom lines. We believe in providing every client dynamic creativity.
Business Strategy
Brand & Marketing, Content Strategy, Social Media & Email Strategy, Direct Mail Strategy, Media Strategy
Design
Logos and Branding, Marketing Materials & Collateral, Email & Social Media Creative, Illustration, Campaign Development, Direct Mail Campaigns
Digital
Responsive Website and Landing Page Design, Email Marketing Strategy, Social Media Marketing Strategy, Analysis & Reporting, SEO
Public Relations and Events
Full-Service Event Planning, Event Budget & List Management, Media Strategy, Press Kit & Press Release Creation
Social Media
Social Media Implementation & Management, Content Strategy, Campaign & Digital Ad Execution, Email & Social Creative Development
Photography
Commercial, Event, Product & Promotional Photography, Drone Photography & Video
From Fortune 500 companies to the local food stand, there are four essential parts to every enduring brand: relevance, reliability, distinction and consistency.
It is critical to make sure your business brand is working as hard as possible to shape overall strategy and deliver business results. JASM Consulting helps create winning brands through a proven mix of strategy, creativity and thoughtful execution across all consumer touch points.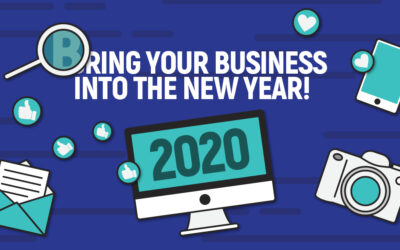 Thinking of resolutions is a good starting point to evaluate what you accomplished (or didn't accomplish) in the previous year and then in turn, create a plan for what you want to get out of the new year. If these can help in your personal life, why can't they apply to your business too?
read more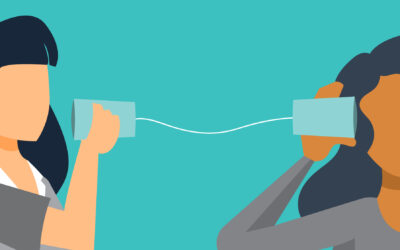 As a business owner, communication is key with your customers, especially in uncertain and ever-changing times like we are facing today. If you're struggling to find ways to better connect and communicate with your customers, look no further.
read more
One day I got a sales call from Liz Wagner with JASM Consulting. She was looking to buy some custom t-shirts for an event they were handling for one of their clients. After spending time on the phone and emailing with Liz, as well as getting a great referral from another client of theirs, I decided to give Aimee Schultz at JASM a call. At the time, we were looking to expand our sales network for JiLLy's T-Shirt Factory. We had many goals in mind, the biggest being, "make our phone ring!" Aimee and her team came up with a plan to do just that. A few months later, JASM was handling all of our companies websites, social media and advertising.
Aimee and her team have been fantastic to work with. They advise great ideas, and follow through on those ideas. Each month I see a detailed summary of their work. It is refreshing to know that they can handle the fine details and understand your business. They take personal responsibility and integrate themselves to feel like a part of your fabric.
The first day I met with JASM, I left knowing that we were probably going to hire them. I am glad that we did. Over the last few years I have built a great relationship with Aimee and Liz. They open their office to me any time I need them and make it feel like my office. Most of all, our business has improved over the last few years with the help of JASM. A win win!
Jody Levchuk
Director of Operations, JiLLy's Stores
We have benefited so much from our partnership with JASM! They remade and greatly improved our website, increased our web traffic, strengthened our brand with great images of our food and business, connected us with so many new customers and gave us a great web presence that helped us grow and compete. They took the time to get to know us, spend time in our business and experience our work and product first hand, which is so important! Thank you for being a great partner and customer and being part of our continued success!
Jon & Patty Talese
Owners, Jon & Patty's
Aimee Schultz and her team at JASM Consulting are a tremendous asset to our business. We originally engaged Aimee in 2013 to assist with marketing and press releases. Her initial approach was to initiate a rebranding campaign to better reflect the company we have become. She collaborated with our entire team to get a full understanding of what's important to our business and our customers, and she nailed the final product. This was not something we would have ventured on our own, nor thought to do without her involvement. In working with JASM, we feel that we have our own internal marketing department. Aimee and her staff make it easy for us to excel.
Jason Peters
President, KGM
As a small but highly experienced Personal Injury and Workers' Compensation law firm, we at Hyberg, White and Mann have prospered for decades and built a stellar reputation for success principally based upon the word of mouth recommendations of thousands of very satisfied clients. With the advent and growth of media platforms, however, we began to recognize the need to market our firm and its unique services with the assistance of proven professionals more in tune with today's media platforms and outlets.
After considerable research, we chose JASM as our Marketing partners. JASM took the time to understand us, our firm, our goals and the legal services we provide. They developed our brand, helped with the overhaul of our website, secured advertising throughout our southern New Jersey practice area, and have continually brought us new and innovative options to explore. Aimee Schultz, Liz Wagner and the entire JASM team are highly motivated, responsive and mirror our own long standing work ethic and record of success. We are pleased to have JASM promote Hyberg, White and Mann amongst the communities we serve as the premier law firm for Personal Injury and Workers' Compensation matters.
Joseph B. White
Esq., Hyberg, White and Mann
Let's Start Something new.
Say Hello!
We would love to hear from you and discuss how we can customize our solutions to fit your specific goals and needs. the best marketing doesn't feel like marketing.